Auto Repair Manager© ("ARM") is the premier point of sale and management software designed specifically for the auto repair and maintenance industry. ARM allows owners of fast lube stores, brake and tire shops, and general auto repair businesses to store their data on their business computers as well as on a secure web server which can be accessed online from any remote computer.
There are no large up-front fees and no long-term contracts. ARM provides multi-level password protection to provide a high level of security for various tasks such as voiding an invoice or printing sensitive management reports.
Unlike other shop management programs in the market today, our software was designed and developed not just by programmers, but by individuals with over 100 years of combined experience in the automotive industry. ARM provides you operational reports, sales tax reports, marketing reports, purchase reports, and many others. ARM allows you to send marketing emails, texts, and postcards to your customers for maintenance reminders as well as reminders for prior service recommendations which were not purchased.
ARM includes CARFAX integration allowing you to save time on every vehicle written up by automatically retrieving the VIN, Year, Make, Model and Engine Size using the vehicle's License Plate Number. You also have access to every vehicle's entire CARFAX Service History, including first time customers.
Our revolutionary Media Attachment Module enables you to attach photos and videos with notes to the customer's invoice and allows you to send such videos and pictures with notes via text or email to your customers throughout the service process.
ARM now has developed a tablet version of its software that provides limited functionality of the full version and allows you write up your customers and process the entire service transaction on any Android or Apple tablet. CARFAX integration and the Media Management Module functions are also included in the tablet software version.
We take great pride in our loyal customers. Virtually none have ever switched to an alternative software package once they have enjoyed the benefits of ARM.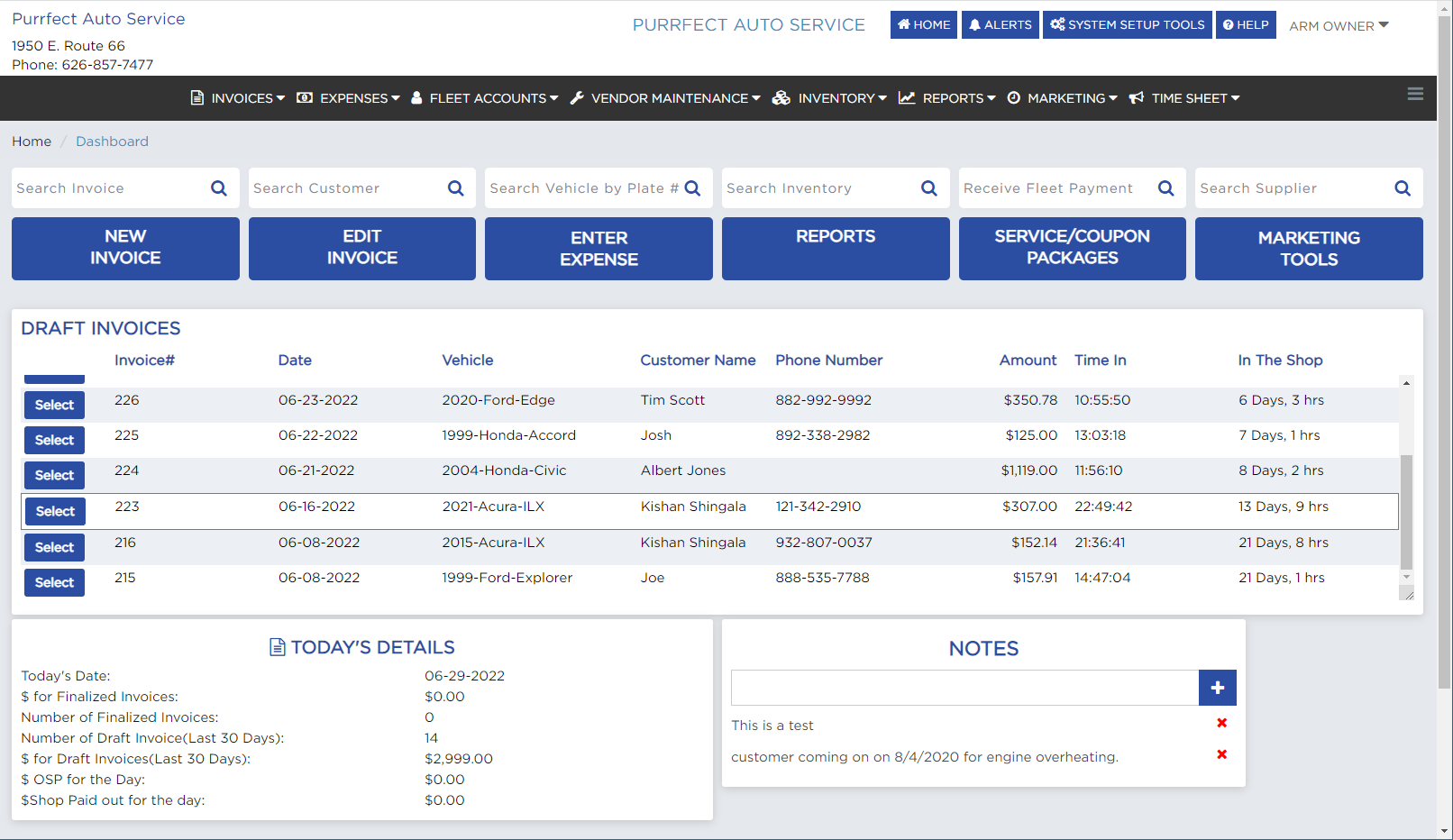 Please visit univsoftware.com to get more details and to take advantage of your 100% RISK-FREE 30-day trial of the Auto Repair Manager©.